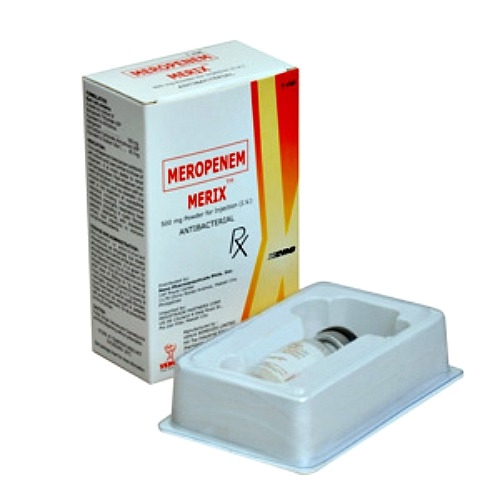 Venus Remedies Limited, a leading research-based pharmaceutical company, has just announced it has been granted marketing authorization in Switzerland from the Swiss drug authority SWISSMEDIC for one if its generic medications, Meropenem 500mg and 1g injection. This achievement was made possible through one of its subsidiaries, Venus Pharma GmbH.
Meropenem is an ultra-broad-spectrum antibiotic, commonly used as a last resort drug in intensive or critical care units. The drug garnered worldwide annual sales of $1.879 billion in 2012. Its projected annual growth is 7.5%, expected to amount to roughly $2.1 billion between 2014 and 2015. Now that Venus can market a generic formulation of this crucial antibiotic, their position in the Swiss market has been reinforced. The drug is scheduled to launch early 2015 in close collaboration with Swiss Pharma GmbH Zurich.
This antibiotic is indicated for the treatment of a wide range of severe bacterial infections such as urinary tract infections, peritonitis, intra- and postpartum infections, skin and soft tissue infections, acute bacterial meningitis, and respiratory infections such as pneumonia, and broncho-pulmonary infections common in cystic fibrosis. The company is preparing to secure a sizable market share with the launch of their generic form of meropenem, as there are only a few companies vying for market authorization for this drug.
[adrotate group="3″]
At present, the company has successfully acquired over 40 marketing authorizations for meropenem in countries like the UK, France, Germany, Saudi Arabia, Australia, and Italy, and has already begun selling the drug in a number of European and non-European territories while simultaneously working on further expansion in Australia, Spain, and South Africa. This latest authorization in Switzerland suggests highly optimistic revenue for Venus in the coming year, and helps make a critically important antibiotic for cystic fibrosis patients more widely accessible.
Venus' most recent market authorization is a great landmark achievement, and serves to underscore the company's dedication to the research and development of top tier, globally competitive solutions to diseases such as CF. The company expects this milestone to secure at least 10% of the Swiss Meropenem market share.
In other news on treatments for respiratory infections, a joint research venture on returning efficacy to drugs that can treat antibiotic-resistant superbugs is well underway. The team is geared towards combining drugs to fight bacteria that threaten to infect the respiratory system or agitate bacteria-linked pulmonary diseases including pneumonia, bronchiectasis, and cystic fibrosis.