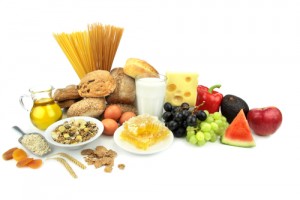 A new study on the association between diet and lung cancer entitled "Nutrition and lung cancer: a case control study in Iran" was recently published in BMC Cancer by Mostafa Hosseini from Tehran University of Medical Sciences and corresponding author Dr. Parisa Adimi Naghan from National Research and Institute of Tuberculosis and Lung Diseases in Tehran. The findings could give patients and physicians new insights into how to prevent lung cancer.
Lung cancer is the leading cause of cancer death in the world, accounting for 17% of all deaths due to cancer globally. In spite of continued research and drug development, lung cancer still has a very poor prognosis and its incidence and death rates are around 5 million cases per year, due in large part to the fact that it is usually not diagnosed early. It is also a form of cancer that has traditionally been more common in men, and has an occurrence of approximately 46.8 cases per 100,000 subjects in Europe and United States.
Major risk factors for developing lung cancer are smoking (he primary risk factor), exposure to air pollution, heavy metals, passive smoking (secondhand smoke) and some dietary factors. A correlation has been shown between low intake of fruits and vegetables and higher probability of developing cancer. Previous studies have described an association between diet and lung cancer, but to date, none of them have been conclusive.
Therefore, the research team evaluated the link between lung cancer and dietary factors including raw/cooked vegetables, cereals, red/white meat, fish, dairy product, fruits and different oils. For this study, the researchers recruited 242 lung cancer patients and 484 matched controls for age, sex, and place of residence between 2002 and 2005. All the subjects were interviewed using standardized questionnaires by trained clinicians.
[adrotate group="3″]
Data from the multivariate analysis revealed that fruit (Ptrend <0.0001), vegetables (P = 0.001) and sunflower oils (P = 0.006) were found to offer protective factors against lung cancer. Conversely, rice (P = 0.008), bread (Ptrend = 0.04), liver (P = 0.004), butter (Ptrend = 0.04), white cheese (Ptrend <0.0001), beef (Ptrend = 0.005), vegetable ghee (P <0.0001) and animal ghee (P = 0.015) presented potential risk factors for the disease. In particular, the researchers noted a palpable trend between consumption of beef (P = 0.002), bread (P <0.0001), and dairy products (P <0.0001) with lung cancer.
More research is needed to determine how substantial the impact of changing a diet can have on the development of lung cancer, as quitting smoking and avoiding environmental air pollution and secondhand smoke remain the most crucial lifestyle choices for avoiding the disease. However, if diet is found to mitigate the development of lung cancer, dietary changes can be prescribed as a complement to the above-mentioned measures.