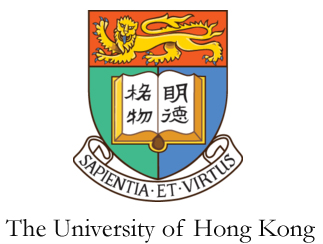 According to a recent study entitled, "Adiposity and influenza associated respiratory mortality: a cohort study," from The University of Hong Kong, obesity worsens the effect of seasonal influenza on respiratory mortality. Data from the study recently published in the journal Clinical Infectious Diseases revealed that older, obese people should be given priority in influenza vaccination.
"Obesity is a worldwide public health issue associated with chronic diseases," the researchers explained. "The burden of influenza mortality attributable to obesity may be even larger in other countries with a higher prevalence of obesity than Hong Kong. Based on evidence of a relation between obesity and 2009 pandemic influenza, influenza vaccine priority has to be given to people with severe obesity (BMI ≥ 30) in many places including Hong Kong." However, the association between obesity and seasonal influenza is still poorly understood.
To further understand this association, Dr. Benjamin Cowling from the School of Public Health and his colleagues used data retrieved from a population-based cohort with a total of 66,820 participants older than 65 years, from 1998 to 2012. The researchers assessed the impact of influenza on rates of respiratory mortality, while adjusting for comorbidities, weather-related factors and other respiratory viruses. The researchers then examined if the association between influenza a respiratory mortality varied with obesity. Additionally, the researchers investigated the effect of influenza on deaths from external causes.
[adrotate group="3″]
For the final analysis, 65,841 participants were included, with an average follow-up period of 10.5 years. By the 30th May 2012, 19,389 (29%) deaths had occurred, of which 3,974 (6%) were respiratory deaths. Data analysis revealed that respiratory mortality was higher during seasonal influenza compared to non-influenza season. Furthermore, the results showed that the effect of seasonal influenza was 19% greater among obese individuals than in a control group of individuals with normal weight.
"Appropriate protection against influenza should be considered for obese people with BMI [25 or higher]," the researchers wrote in the study. "However obesity-related immune dysfunction causes decreased response to influenza vaccine in obese people. On the other hand, effective public health interventions including changes in diet and physical activity to reduce the increasing prevalence of obesity all over the world would provide the potential health benefits to reduce disease burden of both seasonal and pandemic influenza."